Executive-in-Residence Seminar Series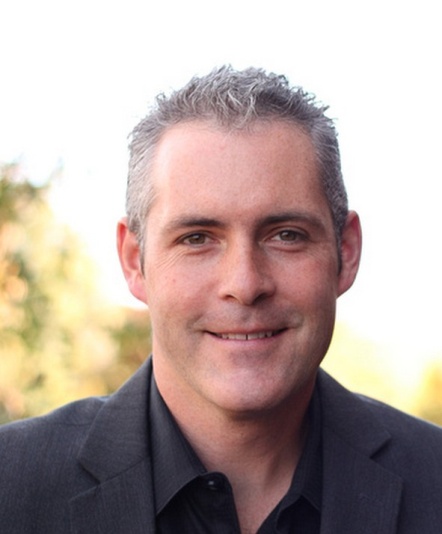 JP O'Brien is the Managing Director at Integrated People Solutions, a retained executive search and strategic TalentTech company. JP is known for his business and strategy acumen and his keen ability to build meaningful and influential relationships with some of the industry's most sought after executives. JP is also a lead mentor with TechStars Boulder and at the Nike+ Accelerator.
JP has held a mixture of CEO, CIO, and CTO roles, building strong teams and executing in rapidly growing and ever-changing markets. JP's prior roles include: CEO and Chairman of SageFire, Inc., a leading provider of cloud-based, enterprise management software for multi-unit businesses; Founding Member and acting CIO of Headwaters MB, a middle-market private equity and M&A investment banking firm; and Co-Founder and CTO of Learning Productions, LLC, an EduTech business that was acquired by SkillSoft in 2001. JP began his career at Andersen Consulting (now Accenture) where he was the lead architect on global, multi-million dollar system implementations including Sprint, JP Morgan, and GE Capital. JP has a Bachelor of Science in Mechanical & Aerospace Engineering from Cornell University.

Seminar Topics
| | | |
| --- | --- | --- |
| • January 28 | | What I Wish I Knew at 22 |
| • February 5 | | What is Leadership? |
| • February 18 | | The Innovation Revolution, Entrepreneurship, and Long-Term Contributions |
| • March 4 | | Leading Passionate Doers |
| • March 18 | | Success or Failure - Is It Just Luck? |
| • April 1 | | Unleashing Great Communication |
| • April 15 | | It's a Wrap |

January 28: What I wish I knew at 22 - To kick off the 2014 series, we unveil the secrets of successful innovators, leaders and entrepreneurs; we'll explore creating S.M.A.R.T. goals, powered by passion and intrinsic motivation; and we'll set the foundation for the entire series.
February 4: What is Leadership? - The term "Leadership" is overused and often confused with management, but if we break it down and explore what the research of thousands of "leaders" has found, we can create a framework in which to describe, evaluate and apply leadership.
February 18: The Innovation Revolution, Entrepreneurship, and Long-Term Contributions – Hans Patrick Griesser, Philips Healthcare
What happens when the leader has such a compelling vision and mission that no one wants to leave the startup? This happened to the founders and employees of a medical device startup determined to significantly improve public health. Learn about the lessons learned through mistakes and successes as the business grew to over $100 million while new competition, increased regulation, and organizational complexity took their toll.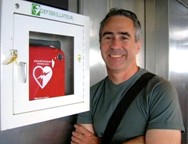 Hans Patrick Griesser is a Senior Manager of Product Development in the Emergency Cardiac Care group at Philips Healthcare. He attended the Massachusetts Institute of Technology and MIT's Sloan Business School with a fellowship in the Leaders for Manufacturing (now named Leaders for Global Operations) program and holds Master's degrees in Engineering and Business.

March 4: Leading Passionate Doers - Eric Roza, Datalogix
Leading, influencing, and negotiating with employees, business partners, and people around you is essential in growing any business or organization. We'll examine the benefits, risks, and strategies of building a strong network of people that see you as the leader and explore how great leaders influence others to follow them.

Eric Roza, CEO of Datalogix, has led the company since its recapitalization in October 2009. Eric began his career with Bain & Company, and has degrees from the University of Michigan and Stanford Graduate School of Business. He is a tireless advocate for the role of health & fitness in the workplace, and owns CrossFit Sanitas, the leading fitness facility and community in Boulder, CO.

March 18: Success or Failure - Is it just Luck? - Are successful people lucky and unsuccessful people simply unlucky? How does success and failure play into being a leader? During this session, we will discuss methods of success including the Flywheel concept and the 20-mile march. We'll explore 'People Luck' and discuss the difference between viewing life as a series of transactions versus building relationships.
April 1: Unleashing Great Communication - Alyssa J. O'Brien, PhD., Stanford University
How can leaders—and those who seek to become leaders—best communicate, bridge differences, persuade hearts and minds, and create a strong following to bring about success? In this session, we'll examine how celebrated leaders have become great through powerful communication strategies. You'll acquire a toolkit for effective verbal, nonverbal, and digital communication to help meet your own leadership goals.

Dr. Alyssa J. O'Brien is a lecturer at Stanford University, where she teaches undergraduate courses in Rhetoric and Global Leadership, as well as graduate courses in Writing and Rhetoric for Policy Audiences. Alyssa won the Phi Beta Kappa Outstanding Teaching Award, and what she enjoys most is helping people discover their voices. Alyssa has been an invited speaker in Asia, Europe, Russia, and the Middle East on subjects such as global learning, communication for leadership, intercultural collaboration practices, and the role of digital technologies in education.

April 15: It's a Wrap - To complete the series, we will decide on the final topic based on your input throughout the semester, suggested topics, and Q&A.
All seminars are held from 4:00 - 5:15 pm in Hill Hall 202. These seminars are required for all ETM students.

For more information, contact:
Michael Heeley, Associate Professor and Director, Engineering and Technology Management Program
Phone: 303-273-3167 Email: mheeley@mines.edu