Executive-in-Residence Seminar Series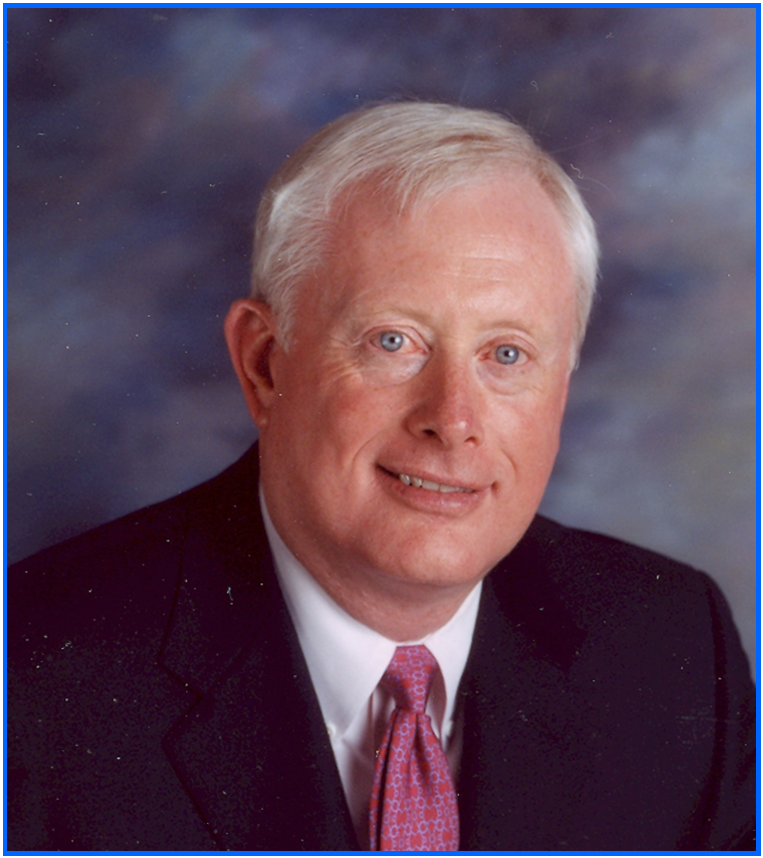 EIR Speaker: John Bedker
John Bedker has over forty years of leadership and management experience. Leadership has not only been his life's work- it is his passion. His leadership journey began at Annapolis where he earned his Bachelor's degree from the United States Naval Academy. A combat veteran in both the Vietnam and Persian Gulf conflicts, John's military leadership experiences as a Naval Reservist include: Executive Officer USS Dwight D. Eisenhower; Executive Officer Joint NATO Base Keflavik, Iceland; Commanding Officer CVNE; Special Assistant N78, Pentagon; and Commanding Officer Force Protection, Security Headquarters Unit, Atlantic. John completed his graduate training at Harvard University where he earned Master's degrees in both government and economics. His many leadership experiences led John to found the Loudoun Consulting Group, a firm specializing in leadership and management development. John was also a commercial airline pilot, accumulating over 22,000 hours of Captain Command experience. John brings a rich set of leadership experiences to our Executive-in-Residence Program.
Seminar Topics
| | | |
| --- | --- | --- |
| • January 20 | | Leadership Practices Assessment |
| • February 3 | | Leadership Development Plan |
| • February 17 | | Operational Awareness |
| • March 3 | | The Experienced Leader |
| • March 17 | | The Small-Business Leader |
| • March 31 | | The Government Leader |
| • April 14 | | Feedback and Path Forward |
January 20, 2015
Leadership Practices Assessment- Captain Bedker begins by providing a course overview, and participant assessment exercise. A baseline of your leadership practices will be established through administration of a Leadership Practices Inventory (LPI) in the first seminar.
February 3, 2015
Leadership Development Plan- Captain Bedker will provide a proactive Leadership Development Plan (LDP) template for each class participant to complete and define the requirements and timeline for completion. A discussion of leadership core competencies will be provided with a focus on the core competencies necessary to succeed in different leadership environments.
February 17, 2015
Operational Awareness- Captain Bedker explores the benefits of operational self-awareness to include: self-management, time management, stress management, and technology management. Sign-up for class participant one-on-ones with Captain Bedker to discuss your LPI and LDP will conclude this seminar.
March 3, 2015
The Experienced Leader- This is the first of three leaders who will share their lived, leadership experience. The benefits and challenges of experience will be explored. Format for each speaker will include a presentation from the speaker, followed by a question and answer period, followed by a short social.
March 17, 2015
The Small-Business Leader- Energy, passion, commitment, and a high degree of salient expertise are the hallmarks for the leader of our economies largest component, the small business. The speaker will share their leadership experience.
March 31, 2015
The Government Leader- The role and responsibility imparted to government officials is discussed in this important leadership domain. The intersection of politics, economics, regulation, and laws, and the challenges each brings to the government leader are explored through their lived experience.
April 14, 2015
Feedback and Path Forward- A global overview of participant LPI's and LDP's will be shared by Captain Bedker. Participant feedback will be provided by each student in a 2, and not greater than 3-minute individual presentation. Each brief presentation will focus on lessons learned, application to them going forward, and future opportunities for improvement.