Discount Tickets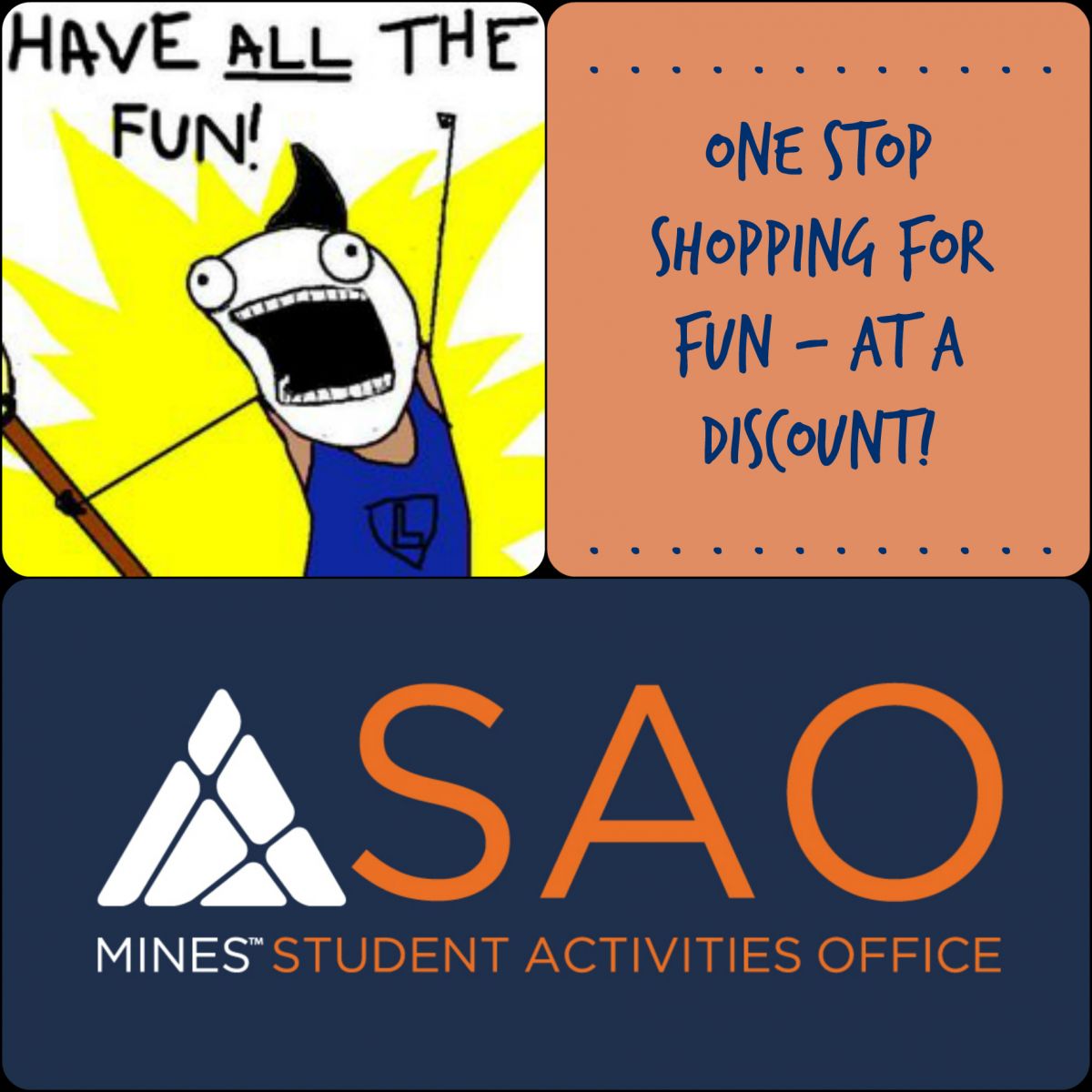 ~DENVER BOTANIC GARDENS BLOSSOMS OF LIGHT 2016~
Denver Botanic Gardens, 1007 York Street, Denver, CO 80206, 720-865-3501
This annual holiday lights extravaganza features some new elements, and includes the grand illuminated O'Fallon Perennial Walk and the Romantic Gardens.
Don't miss:
Gazing at the twinkling lights through our popular HoloSpex glasses
Warm drinks and tasty treats
New This Year! Enjoy your stroll through Blossoms of Light
while enjoying a warm beverage in your souvenir mug!
~DENVER ZOO LIGHTS 2016~
Denver Zoo, 2300 Steele Street, Denver, CO 80205, 720-337-1400
~Zoo Lights will span through 70 acres of Denver Zoo's campus, with nightly entertainment, animal encounters, Santa meet-and-greets and, of course, illuminated animal sculptures that swing through trees, jump across lawns hide in bushes and appear in places where they're least expected. Running December 2 until January 1, is one of Denver's most anticipated events, which is a great opportunity for folks of all ages to enjoy the holidays or kick off the New Year with family, friends and colleagues.
Daytime admission (including membership) does not include Zoo Lights.
Denver Zoo will close at 5 p.m. (gates close at 4 p.m.) and reopen at 5:30 p.m. for Zoo Lights.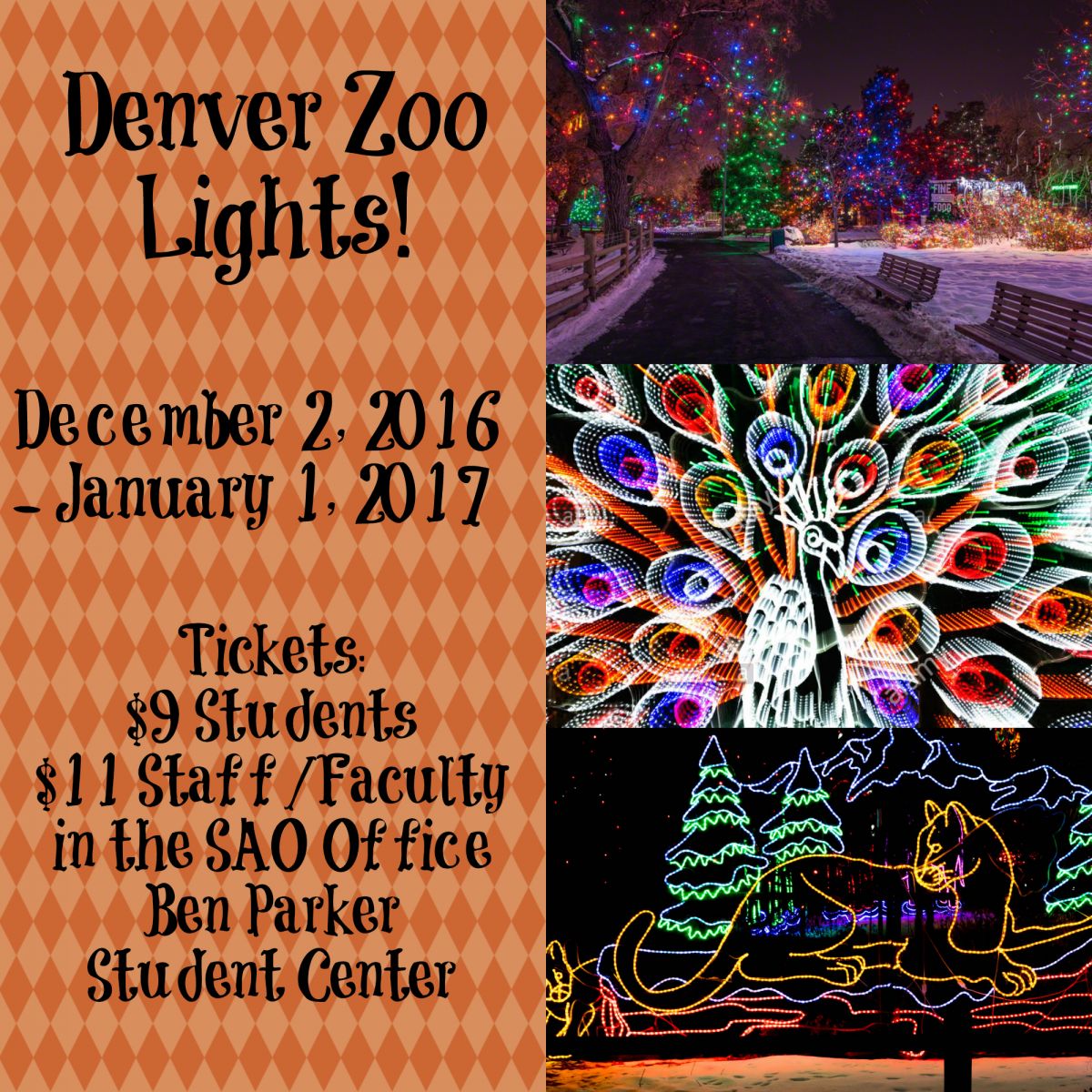 MOVIE TICKETS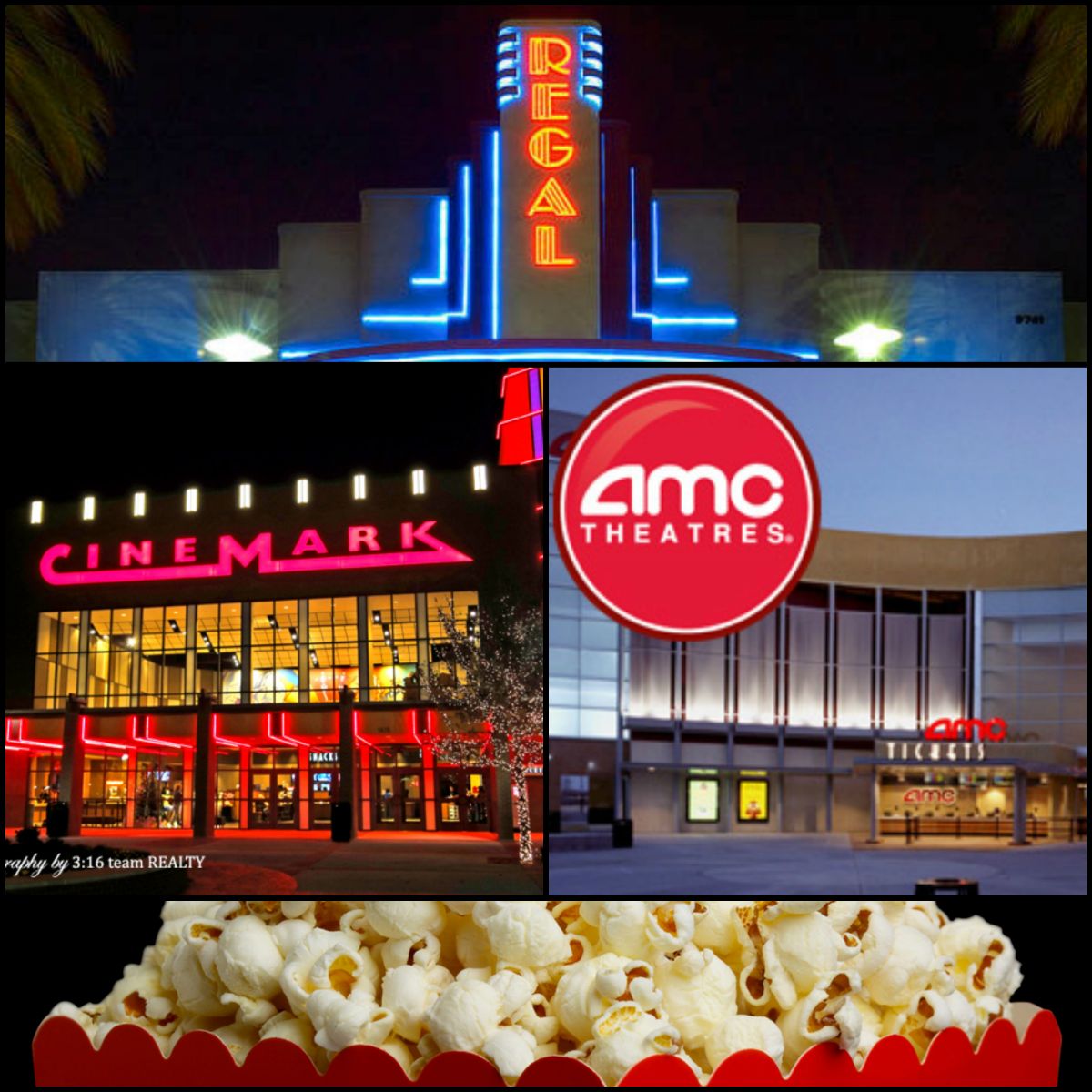 Regal, AMC & Cinemark Movie Tickets can now be purchased through the Student Activities Department located in the Ben Parker Student Center, Suite E120.
Regal/United Artists Premiere Super Saver Movie Tickets are $8.50/each. These tickets are accepted anytime and have no expiration date! Local UA theaters include Denver West Village Stadium 12 and Colorado Mills Stadium 16.
AMC Movie Theater Tickets are $9.00/each. AMC Green Ticket has replaced the premium ticket previously sold by AMC. AMC Green Tickets are $9.00/each. Green Tickets are valid for one admission to any movie except those distributed by The Walt Disney Company, including, but not limited to Disney, Pixar, marvel and Lucasfilm, Ltd. titles. These tickets EXCLUDE ALL Disney movies including: ANT-MAN, BRIDGE OF SPIES, THE GOOD DINOSAUR, STAR WARS: THE FORCE AWAKENS, THE FINEST HOURS, ZOOTOPIA, THE JUNGLE BOOK, CAPTAIN AMERICA: CIVIL WAR, ALICE IN WONDERLAND: THROUGH THE LOOKING GLASS, and FINDING DORY.
Cinemark Movie Tickets are $8.00/each. Platinum Supersaver tickets are valid for one admission. Valid for any movie, any time. Additional premiums may be applied for specially priced films and/or events which are priced higher than normal box office ticket pricing.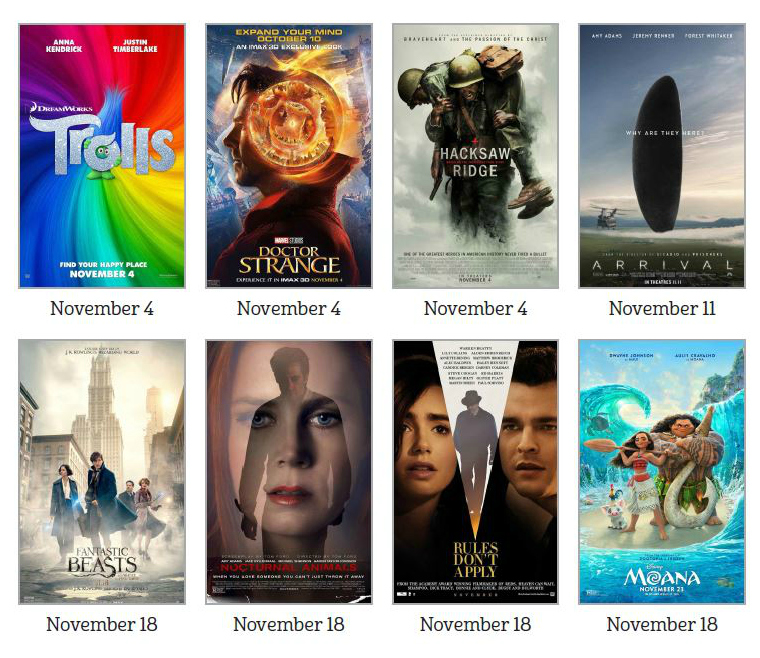 EARTH TREKS
Earth Treks features more than 28,500 sq ft of climbing with walls up to 48 ft high, including tons of bouldering and roped climbing for all ages and abilities. Sign waiver upon first visit. Rentals offered.
Hours of Operation:
Monday, Friday: 6am-10pm
Tuesday, Thursday: 6am-11pm
Saturday: 8am-8pm
Sunday: 8am-6pm
Students/Staff/Faculty $14.00
*Two Per BlasterCard Please*
ART ON THE BRIX
View Current Calendar: http://artonthebrix.com/calendar.php
Art on the Brix provides a laid-back, social atmosphere in a way that inspires all ages and types of people to relax and get creative. No experience or talent is required. Our local artists guide all of the classes with easy-to-follow, step-by-step group instruction, plus everyone gets individualized attention and leaves with their own completed original artwork. Enjoy painting, crafts, wine or beer, music, games and surprises in our low-stress, fun classes that are playful and light-hearted encouraging you to just follow along or go outside your lines.
Students $20.00*
*One per BlasterCard please*
Staff/Faculty $25.00**
**Two Per BlasterCard Please*
DENVER MUSEUM OF NATURE AND SCIENCE
The Denver Museum of Nature & Science is a municipal natural history and science museum in Denver, Colorado. It is a resource for informal science education in the Rocky Mountain region.
Students $10.00
Staff/Faculty $12.75
*Two Per BlasterCard Please*
DENVER ZOO
The Denver Zoo is an 80-acre facility located in City Park of Denver, Colorado, United States. Founded in 1896, it is owned by the City and County of Denver and funded in part by the Scientific and Cultural Facilities District.
Students $10.00
Staff/Faculty $12.75
*Two Per BlasterCard Please*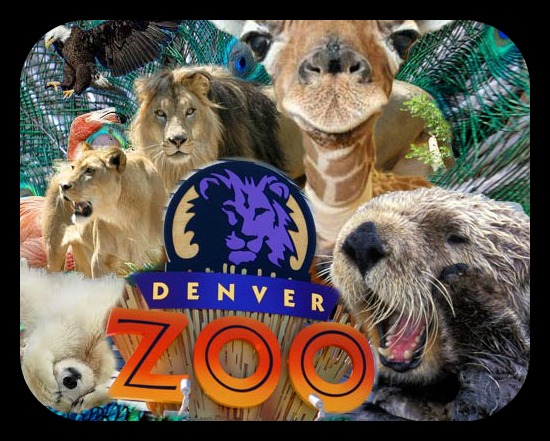 DENVER BOTANIC GARDENS
The Denver Botanic Gardens is a public botanical garden located in the Cheesman Park neighborhood of Denver, Colorado.
Students $8.50
Staff/Faculty $10.50
*Two Per BlasterCard Please*
DENVER AQUARIUM
Sprawling complex with a state-of-the-art aquarium housing 500+ species, plus a restaurant & lounge.
Students $10.00
Staff/Faculty $11.95
*Two Per BlasterCard Please*