About ORA
About the Office of Research Administration (ORA) and Research Compliance and Industry Outreach
The Office of Research Administration (ORA) provides research administration services that include proposal preparation, contract and grant administration, closeout of research projects, report generation and service center and consortia guidance.
Johanna Eagan
Director of Research Administration
(303) 384-2589
jeagan@mines.edu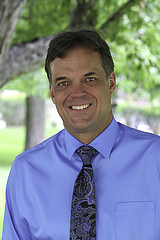 The Director of Research Compliance and Industry Outreach develops and coordinates programs across sponsored projects to ensure regulatory compliance and risk mitigation. The Director provides leadership to the research community and is a business liaison with industry partners.
Ralph Brown
Director of Research Compliance and Industry Outreach
(303) 273-3538
rabrown@mines.edu
Page updated on