OrePrint
OrePrint is the new printing system that CCIT has implemented, which provides several key features:
Web Printing: From the OrePrint web app, you can submit jobs to OrePrint & OrePrintColor for PDF & common Microsoft Office formats, without needing to map to the print servers -- this works well for kiosks, ChromeBooks, and other personal machines.
"Follow Me" Printing: With two print queues, OrePrint & OrePrintColor, you are able to print from anywhere to the cloud, and pick up your print outs at any OrePrint release station or OrePrint Mobile Release printer across campus.
Print Account Management: Also from the OrePrint web app, you can manage your printing account, including:

Check Your Balances

You can see the "OrePrint" balance as well as the Tech Fee balance that is granted every semester (new in Fall 2017!)

Redeem OrePrint cards to your OrePrint balance
Transfer from your OrePrint balance to another user
Coming Fall 2017: Adding funds online via credit card to your OrePrint balance
You can use OrePrint by:
Log into OrePrint with your MultiPass and select Web Print:

Map to \\cyclone\OrePrint on your computer, FAQfinder has resources for mapping printers:
OrePrint's prices as of August 21, 2017 are:
| | | | | |
| --- | --- | --- | --- | --- |
| | Color single-sided | Monochrome single-sided | Color duplex | Monochrome duplex |
| Letter size | $0.20/sheet | $0.08/sheet | $0.10/side | $0.04/side |
You can buy OrePrint print cards in either Arthur Lakes Library or CTLM Computer Commons in $1 and $5 increments. CTLM Computer Commons also sells $10 and $20 cards.
Once you've purchased a print card, here's how to add it to your account:
Look for the Mobile Release label on the printer:
Scan the QR code with your QR reader of choice - iOS App Store or Google Play Store.
This will take you to a specific site for releasing your print jobs on that printer:

Login with your MultiPass.

Full Release Stations:
Arthur Lakes Library (LL220) - COLOR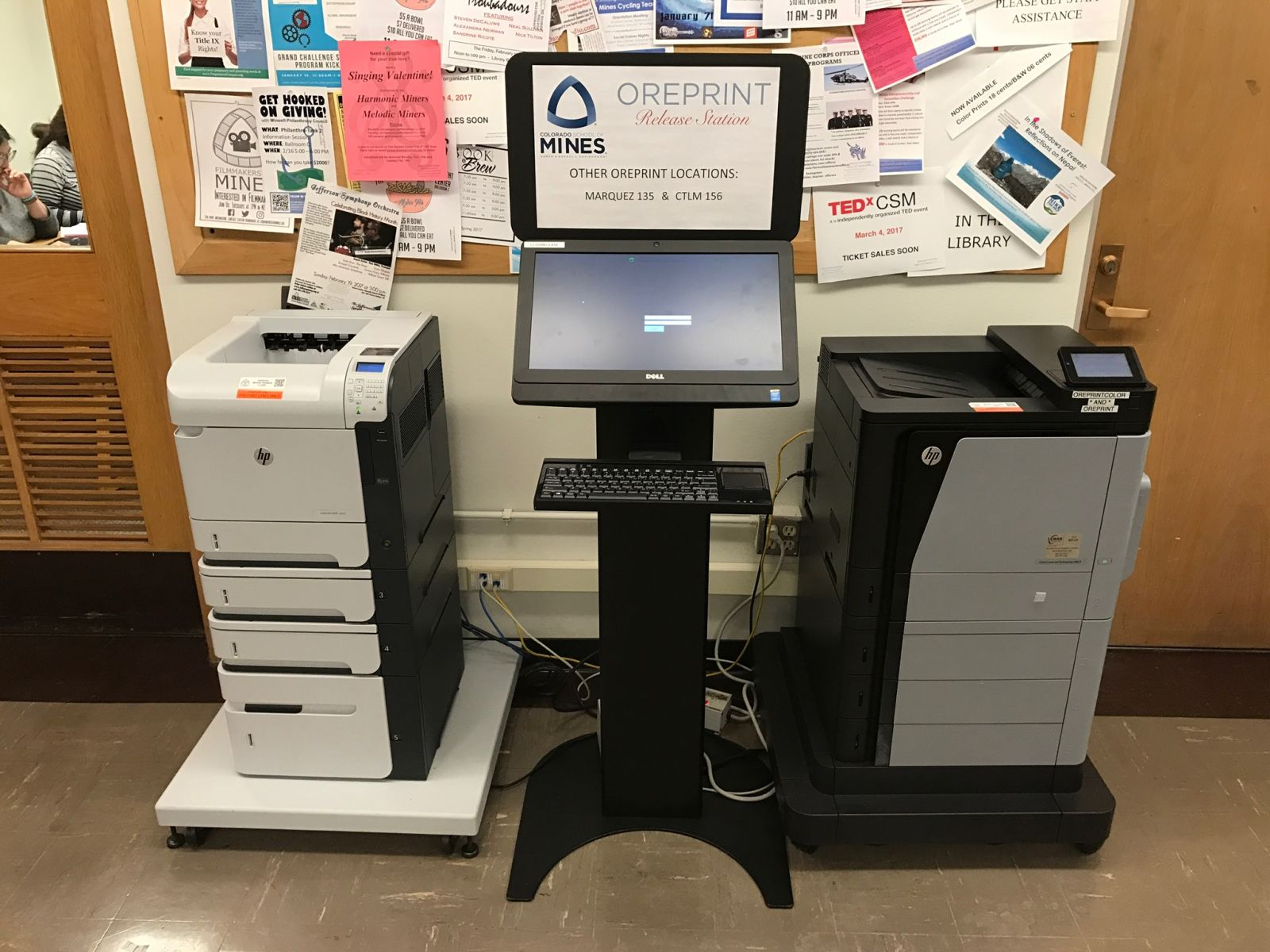 CTLM Computer Commons (CT156) - COLOR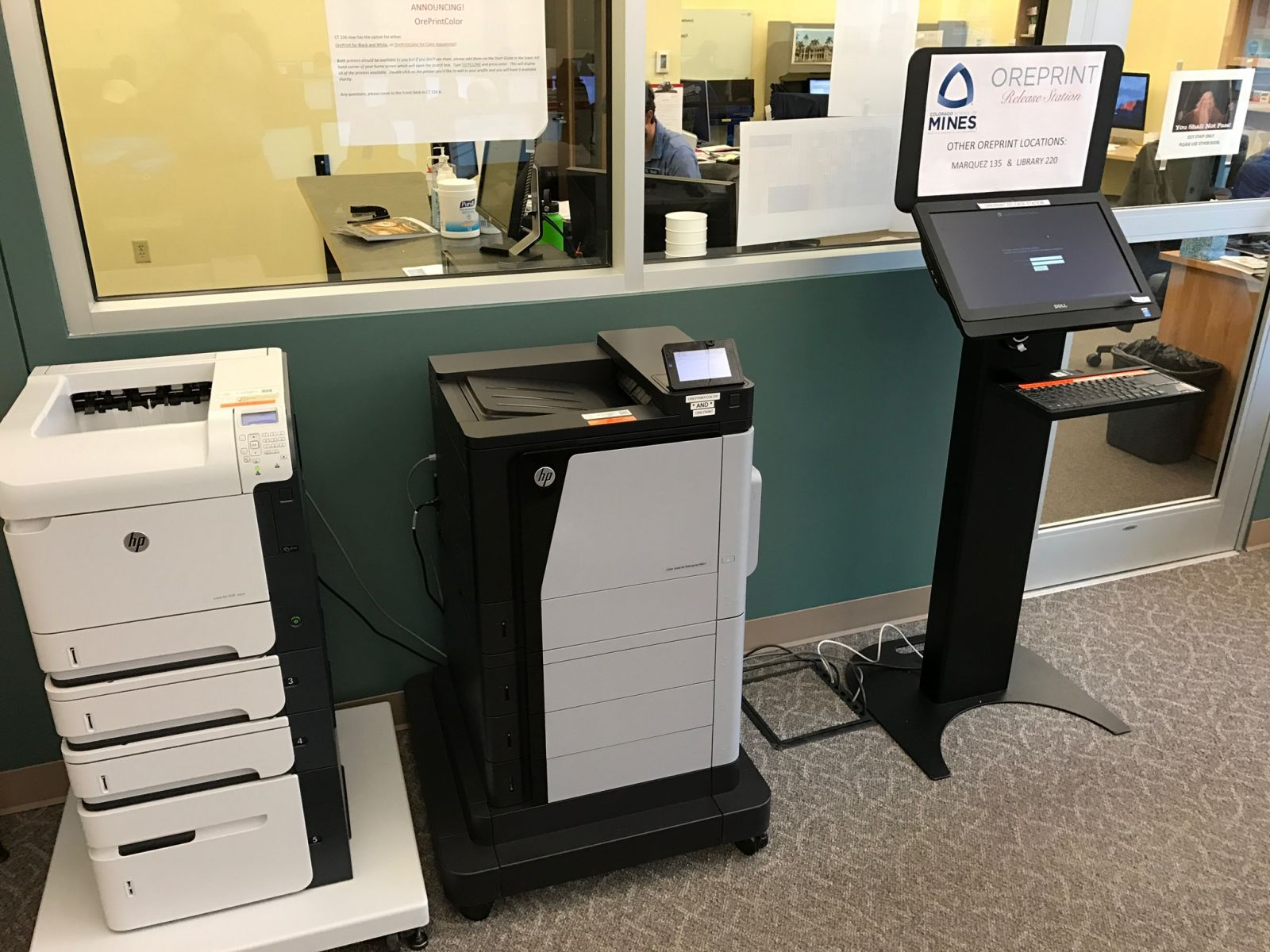 Student Center (SC100) - COLOR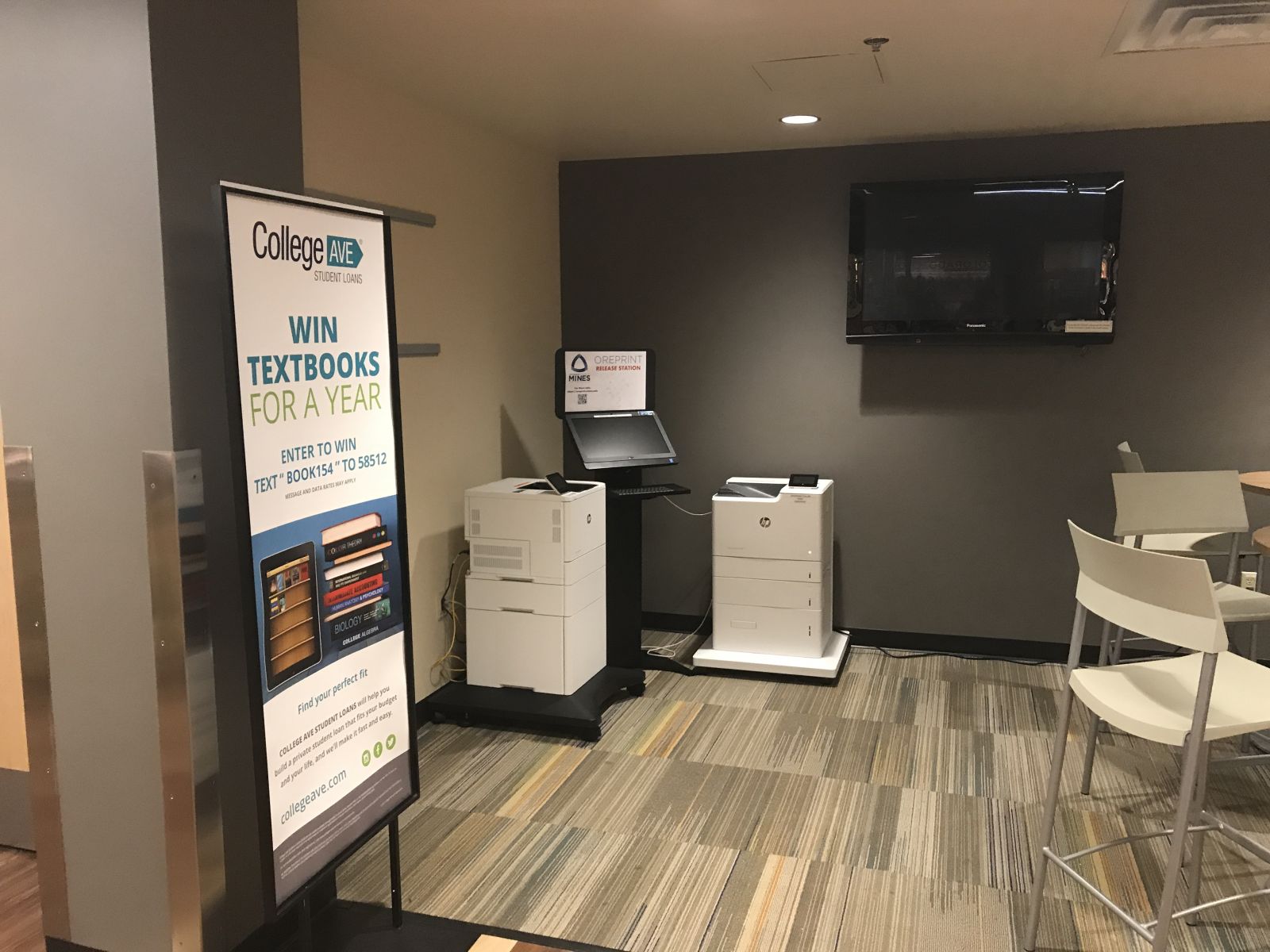 VanDerwerker Lounge - Monochrome only
Perez Lounge - Monochrome only
Coming Soon!
Elm Hall - Monochrome only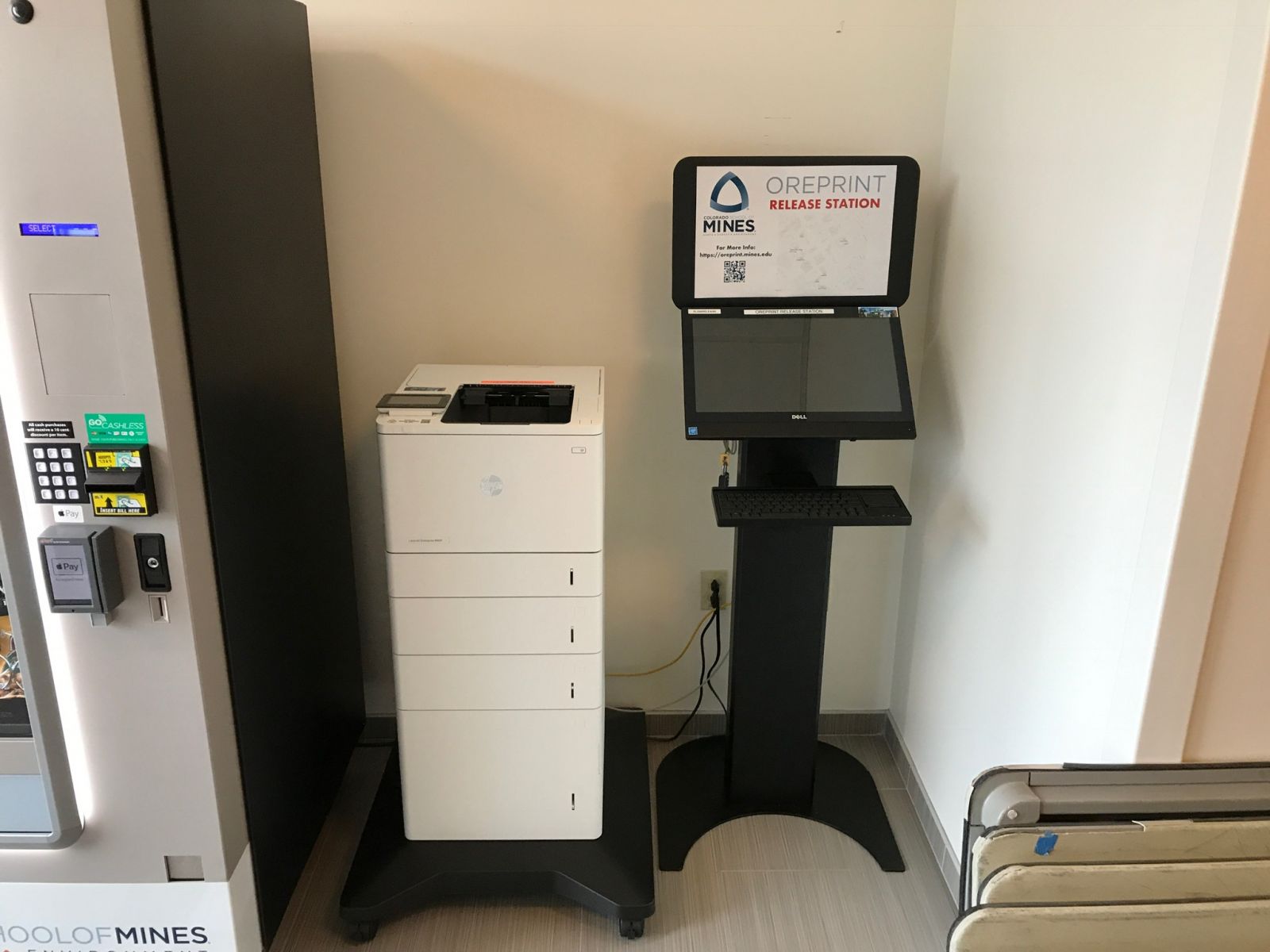 Maple Hall - Monochrome only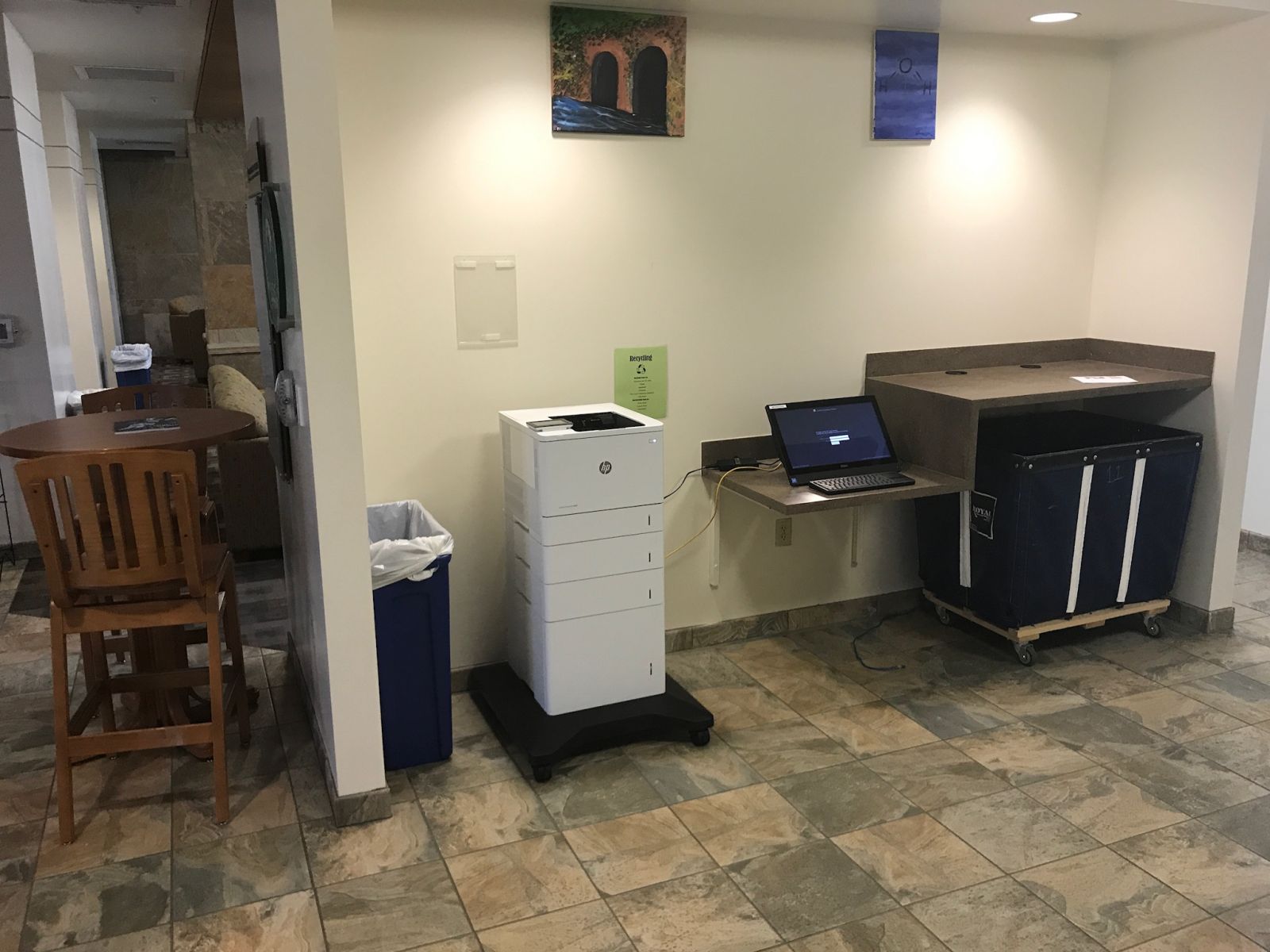 Weaver Towers Commons - Monochrome only
Marquez Commons (MZ135) - Monochrome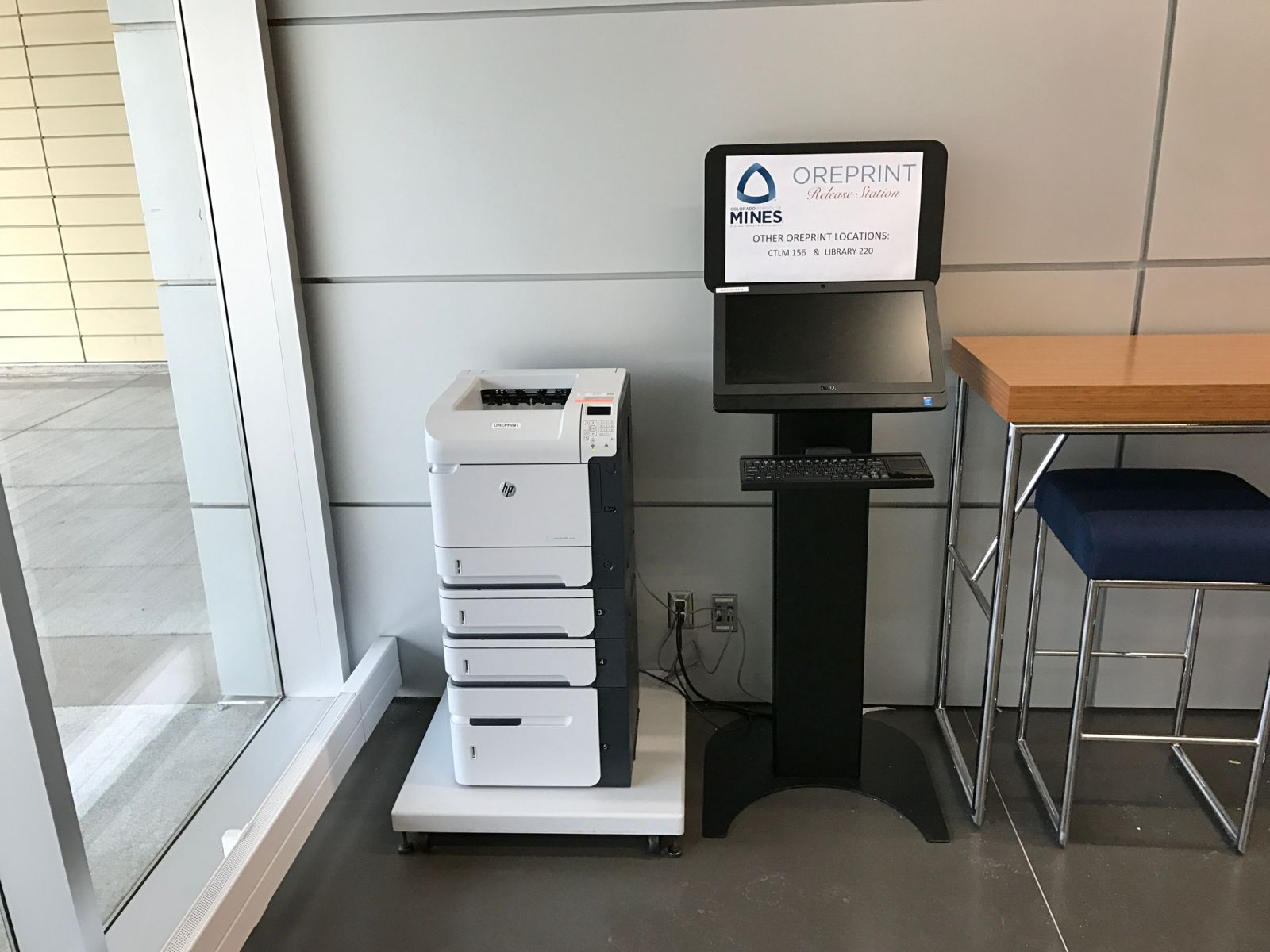 Mobile Release Only:
Petroleum Undergraduate Computer Lab (MZ302)
Chemical Engineering Computer Labs (AH430 "Coady" & AH262)
CECS Printers through out Brown Building, including CECS Open Computer Lab (BBW270)
MEL Printers (CT123 & CT125)
Metallurgy Computer Lab (HH251)
Future locations of OrePrint: To be determined - if you have a suggestion, please fill out a Mines Help Center request at: http://help.mines.edu