Arapahoe Street Closure for Crane Activity 2-26 to 3-1
02/26/19
« Back
Arapahoe Street between 15th and 16th, will be closed February 26 thru March 1. No pedestrian traffic in this closed area. A crane will be on site in lot M for installation of the Green Center cooling towers.
The street closure will be between the entrances of parking lots O and N, so access will remain open the entire time.
As always, please be aware of your surroundings near construction areas and follow construction signage and safety personnel's directions.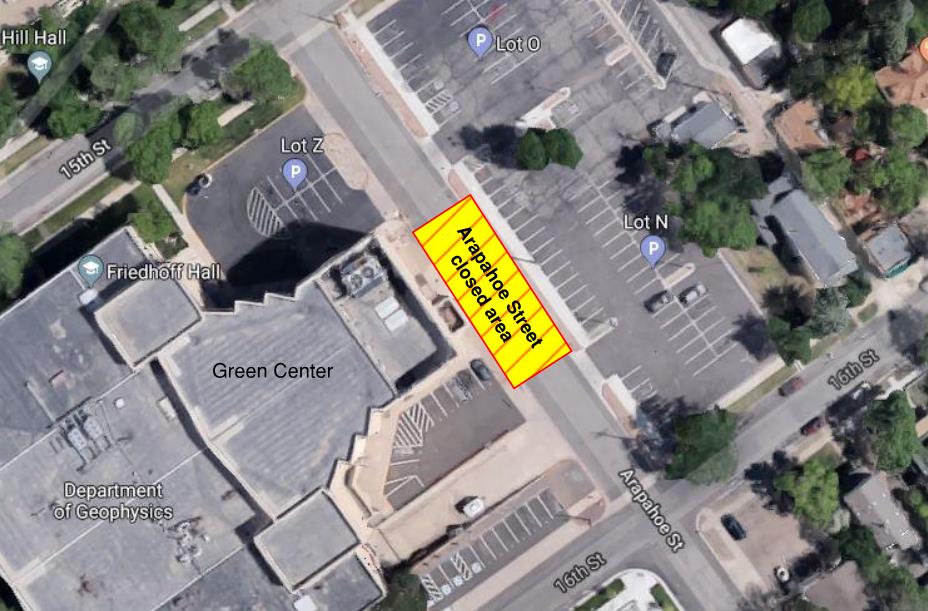 Maintenance Notices
Routine and preventative maintenance which involve service interruptions are posted here. Please bookmark this page!