Green Center Crane Activity 2-23-19
02/23/19
« Back
The GC Chiller contractors will have a crane on site Saturday, February 23 from 7am to 5pm. It will be located at the end of the fire lane on 15th St. near the northwest corner of the Green Center.
The sidewalk on the north side of the Green Center between Arapahoe and Cheyenne will be closed to pedestrians. Also, there will be no parking on 15th St. between Arapahoe and Cheyenne.
As always, please be aware of your surroundings near construction areas and follow construction signage and safety personnel's directions.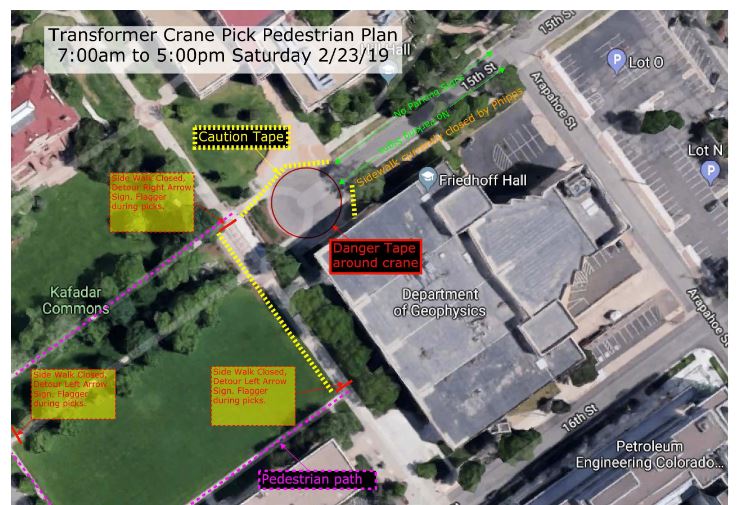 News
(02/09/19)
CoorsTek Heating Outage 2-9-19
COLORADO SCHOOL OF MINES 1801 19th Street Golden, CO 80401 (303) 273-3330 Phone MEMORANDUM | PEDESTRIAN AND VEHICLE ACCESS RESTRICTIONS Notification Date: ...
Maintenance Notices
Routine and preventative maintenance which involve service interruptions are posted here. Please bookmark this page!